Client stories & solutions in depth
Our customers share their stories on how AudioLock helped them.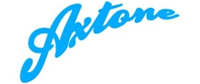 Axtone Records
---
Release: The Aston Shuffle Vs Tommy Trash, 'Sunrise' (Single)
#1 position secured in the Beatport main chart, sales maximised. The protection which AudioLock gave this release from Axwell's label helped it secure #1 on the Beatport chart. Axtone label manager Simon Hillsstrongly believed that AudioLock protection helped them achieve this coveted position by removing pirate download links from Google whilst pushing up iTunes and Beatport links to the top of Google page one. Over a one month period copyright infringing links the system removed totalled 3,291.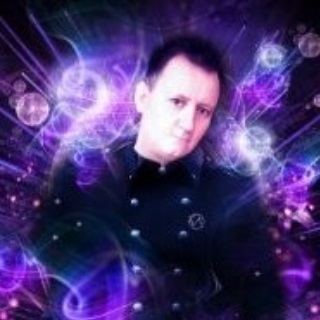 Fierce Angel / Mark Doyle
---
Release: Fierce Angel Presents the Collection II (Compilation Album)
During 2012 digital piracy became an ongoing problem with Fierce Angel with one site boasting that they were due to hit their 30,000 download of our Es Vive Ibiza album. However as a small Independent label we initially couldn't find a cost effective solution to the problem.
However, after being introduced to AudioLock, we decided to test out their service on our new release "The Collection II" and immediately started to see results. The AudioLock experience starts with a devastatingly simple upload service which also enables you to watermark and mail out your promos and continues with a completely effective anti piracy solution. You can instantly see what has been identified, issue takedown notices and also benefit from having the links removed from search engines as well.
All of this is done at a price that is affordable to labels of our size and has resulted in a 25% increase in sales on our last compilation. We extensively searched the web for illegal copies and could not find any and this I feel is solely due to AudioLock.
As a compilation label it was amazing to see how many illegal versions of third party tracks that we had licensed in were removed by the service. Using those results I have already taken it upon myself to recommend the service to numerous labels we work with.
The numbers speak for themselves 19104 illegal search engine removals on our first release protected by AudioLock!
The entire experience is enhanced by a great team at the company itself who are quick to answer and questions and solve any problems.
I seldom write such glowing testimonials as this but in this ever increasing digital age AudioLock provide a complete solution to one of the biggest bugbears of my life.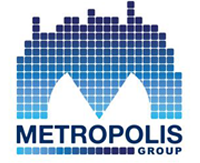 Metropolis Group
---
Release: The Justice Collective, 'He Ain't Heavy, He's My Brother' (Single)
Sales and chart position of single maximised, achieved UK Christmas #1 2012. As part of AudioLock's CSR programme this charity single was protected on a pro-bono basis.
Down in part to the protection provided the release secured to coveted UK Christmas #1 chart position and raised hundreds of thousands of pounds for charity.
The effectiveness was apparent; because ofintervention AudioLock the #2 chart position was exceeded and within 48 hours #1 had been achieved. Over a two week period copyright infringing links the system removed totalled 444.
"I personally believe that the quick removal of hundreds of links to infringing content in Google search results made a huge difference here by ensuring that all the positive press the single was getting now covered page one of Google, rather than 80% of the links being to infringing sites." - Ben Rush CEO AudioLock

New State Entertainment
---
Release: Cream 20th Anniversary Album (Compilation Album)
Sales of album maximised. Supporting a major national and international media campaign AudioLock provided Scanning & Takedown protection for this major anniversary release.
The greatest number of links were removed during a fortnight over the album's Christmas release period. As a result of this campaign free downloads were mitigated and album sales maximised, helping to increase revenue significantly.
Over the campaign period the system removed copyright infringing totalling 7,465.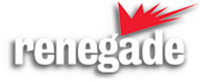 Renegade Music Ltd
---
Release: 1000's of pre-release promos each month
AudioLock's ongoing protection of Renegade's promo's is employed exclusively by the influential promo company to ensure that select recipients on their distribution list respect the privileged position of receiving music up-front weeks ahead of general release. As Chris Smith, Renegades CEO asserted:
"At Renegade Music, we service over 1000 contacts across the UK with pre-release music several weeks, and sometimes months ahead of release. This means security is paramount, and while we trust our contacts not to file share the output they receive, we need a solution just in case there is a leak. AudioLock provides us with that solution, and while we have never had a leak, we know that we would be able to rely on AudioLock to immediately find the culprit, and thus be able to take the necessary action.
In turn, our contacts know how reliable AudioLock is, and if any of our less reliable contacts are even thinking about giving others access to the music we send them, we believe them knowing they will be discovered quickly acts as a very useful deterrent.
The service is also very cost effective and Ben and Tristan are very efficient and easy to work with, which always helps!"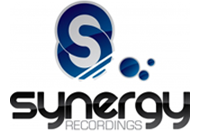 Synergy Records
---
Release: Abel & The Kid, 'Zumba Socks' (Single)
#1 position secured in the Beatport Tech House chart, sales maximised. The top 10 of the Beatport chart is one of the most coveted charts on any dance labels radar.
The quick and far reaching removal of pirate, torrent and file locker links to this release ensured that free downloads were not available.
In tandem links to Beatport and iTunes were pushed up onto Google page one so ensuring maximum positive exposure and sales maximised.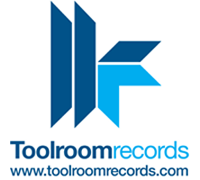 Toolroom Records
---
Release: Toolroom Knights mixed by Wehbba, Best of Toolroom Records 2012, Toolroom Knights mixed by Forsa (Compilation Albums)
AudioLock's scanning & takedown service was employed by this leading tech house label to maximise sales for its three big album releases of the year.
Going on sale shortly before Christmas AudioLock helped ensure paid links to their releases, such as on Beatport and iTunes, had their profile maximised on Google search.
The results were universally positive with enhanced sales being the main result.
Over a two month period copyright infringing links the system removed from Google totalled 107,955.

Mute
---
Release: New Order | Music Complete
New Order releasing their first album in 10 years was a big deal, and being their first album for Mute, a huge deal for us.
Having been working with AudioLock successfully in the UK and Europe for the last two years, we decided to work with their systems for promo delivery worldwide on 'Music Complete' and set about utilising their consultancy to reinforce the music security education to everyone involved in the release, the band themselves, management, all our worldwide promotion and distribution partners and the Mute offices in London, Berlin and New York.
The business of music has changed a lot since they last released an album, it was essential the album didn't leak, it was essential the album was set up to have maximum impact, because, well, that is our job, but it's also such a fabulous album, and to have maximum impact, we needed to start work with the music four months in advance of the release date. From the fine efforts of AudioLock, of everyone involved in the campaign at Mute or on Mute's behalf, the journalists and DJ's who respected the security of the campaign, New Order's 'Music Complete', did not leak.
Vigilance and paranoia working in tandem with AudioLock's promotional delivery service and automated anti-piracy service allowed us to launch the album on the planned release date without having to deviate from our campaign plan and without there being any piracy links appear until post release date. Once they did appear, as they were only going to once the album was officially released, AudioLock's automatic take down system went into overdrive pulling the offending links down.
Daniel Miller, Mute's founder and leader, noted the success of the Mute / AudioLock partnership on the New Order album being a key element to the success of the launch.
- Paul A. Taylor Head of Mute Art, Security, Production, a few other bits and bobs and keen Mute enthusiast.

Cooking Vinyl
---
Release: The Prodigy | The Day Is My Enemy
'The Day Is My Enemy' was The Prodigy's first studio album for 6 years and the follow up to the UK double platinum selling 'Invaders Must Die' and therefore a key release for our label.
We deployed AudioLock's watermarked promo delivery service, in tandem with their scanning and takedown service, to securely distribute the promo album and constituent singles globally to journalists, DJs and tastemakers.
AudioLock's system prevented leaks from occurring which meant that international launch events like BBC Radio 1 world exclusives and instant grat launches were maximised and subsequent fan engagement increased though the band's official social media channels.
On release 'The Day Is My Enemy' went straight in at #1 in the UK album chart and charted high across the world. Cooking Vinyl credit's AudioLock's promo distribution service and automated scanning and takedown system with helping achieve this result.
Chris Farrow Head of Marketing & Product Management Cooking Vinyl Records